Mixx 96.1 Freeway Hero Traffic Reports!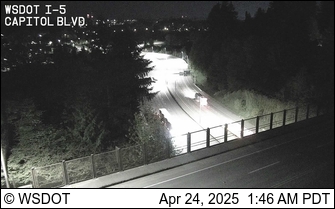 Mixx 96.1 Freeway Heroes Harmon Shay and Chris Wojcik provide listeners with traffic reports weekday mornings and afternoons.

TRAFFIC WOE FOES! Follow traffic problems in the South Sound with Mixx 96.1 Freeway Hero traffic on air at 96.1 FM and on Twitter (what's happening now) and Facebook (what's planned)!
Click for Puget Sound traffic maps or those nifty Tacoma & Olympia-area web cams (video cameras near high-traffic areas). If your commute takes you outside of the South Sound area click for statewide weather conditions, including mountain pass info. Click here for countywide road conditions.

If you have traffic info for Mixx 96.1, please call 360-943-9696.

For South Sound & Lewis County traffic reports, listen to the Freeway Hero mornings and afternoons on Mixx 96.1.
South Sound Traffic Information & Cameras


Click here for WSDOT's Olympia area traffic flow map
Click here for school closings
Click here for Thurston County road closures
Mixx96.1 FreewayHero Twitter Feed