traffic cams & links

Click for Puget Sound traffic maps or those nifty Tacoma & Olympia-area web cams (video cameras near high-traffic areas). If your commute takes you outside of the South Sound area click for statewide weather conditions, including mountain pass info. Click here for countywide road conditions. If you have traffic info for Mixx 96.1, please call 360-943-9696.

For South Sound & Lewis County traffic reports, listen to the Freeway Hero mornings and afternoons on Mixx 96.1.

Click here for construction reports for this area. You may also call 206-DOT-HIWY for Puget Sound traffic and 1-800-695-ROAD for statewide information.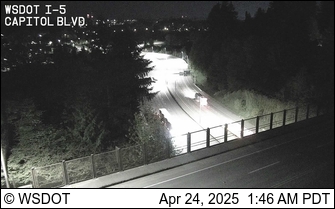 Listeners who would like to receive e-mail alerts about upcoming maintenance- and construction-related traffic impacts can sign up on WSDOT's web site at www.wsdot.wa.gov/ . In the upper right-hand corner of the page, click on E-mail updates. Enter your e-mail address, then find the appropriate alert on the list of available e-mail alert services.
Click here for WSDOT's Olympia area traffic flow map